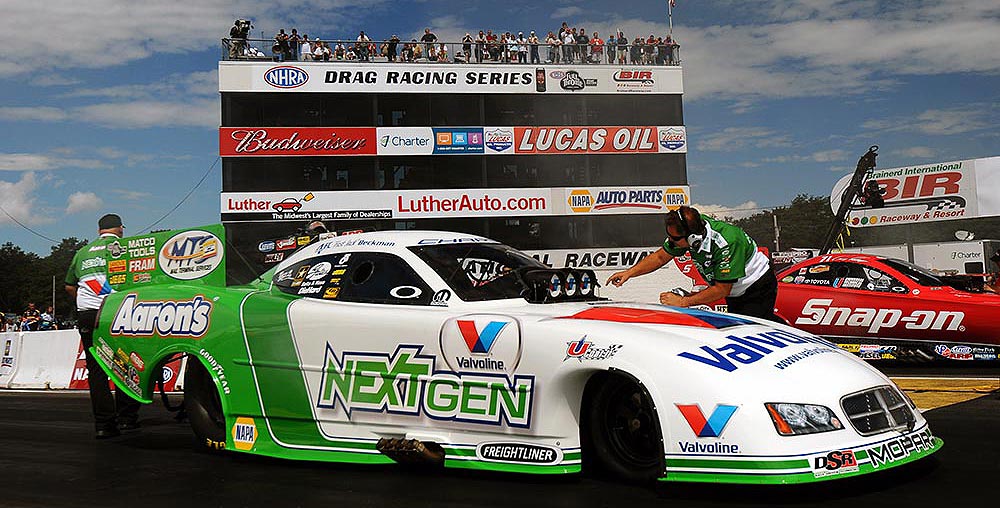 Valvoline targets high-value influencers by leveraging their NHRA sponsorship with Headway's Race Rewards program.
Situation
Valvoline needed a  way to maintain its level of distinction with its most influential group, Automotive Technicians, in order to sustain its brand preference among this group.
Solution
Leveraging Valvoline's pre-existing NHRA sponsorship, Headway created an experiential marketing program targeting ASE Blue Seal Shops. Headway reached out to shops in each racing market to invite technicians to the events.   A microsite was developed for technician registration, post-program marketing and additional rewards opportunities. Headway worked with Valvoline's race team to create and execute a unique at-track experience for attendees that highlighted the benefits of Valvoline products.
Results
Over 1,000 ASE technicians participated in the Race Rewards program, attending NHRA events
Over 70% opt-in rate among these high-value influencers
As a result of Headway's efforts, 92.3% of ASE technicians surveyed will recommend Valvoline to future customers